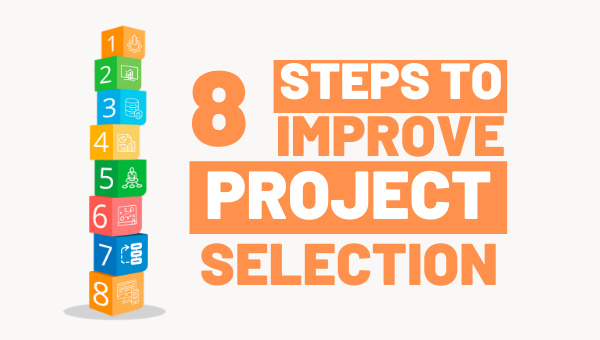 OPPORTUNITIES ARE BOUNDLESS, RESOURCES ARE NOT.
Whether in an executive or advisory capacity, the PMO plays a key role in project selection and prioritization. Perfect project execution is useless if you work on the wrong project. In this blog post, Sciforma explains in the following infographic the 8 steps for the PMO to improve project selection.
PMO : How to select the right project ?
Best-in-class projects are defined by solid ROI, but also by relevance to the business strategy. By identifying and nurturing such business drivers, the PMO can maximize value for the organization and prove itself a strategic asset.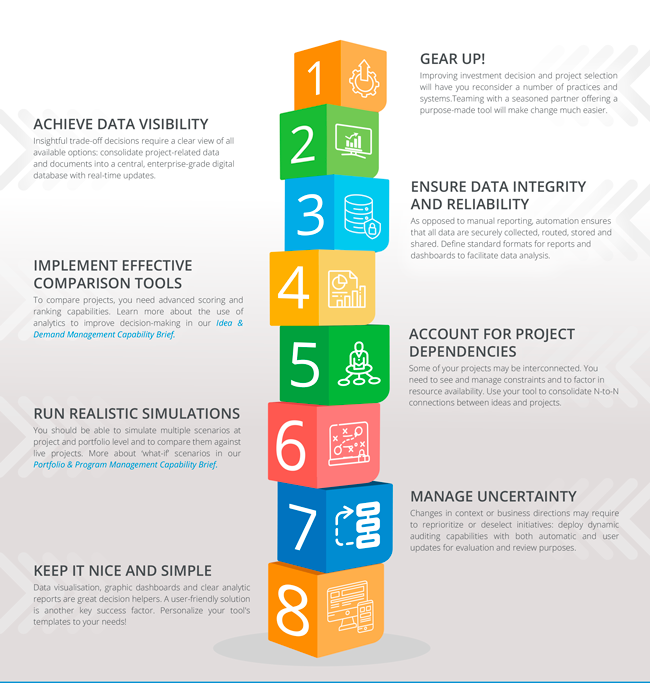 Click here to zoom in or download the infographic.
Want to know more about project selection ? Download our ebook "Optimize Project Selection Quality".